Hi everyone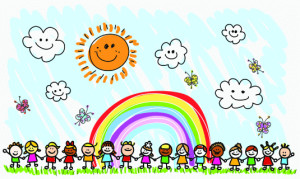 PS: Playgroup is currently only meeting on Zoom. Feel free to fill the form below to join and I will let you know as soon as we are meeting in person again.
I have decided to add information about our Park Slope playgroup here because there were so many people asking me about it that it seemed easier to just send them all to one place.
The playgroup is aimed at children 6-10 years old, but younger or older siblings are always welcome.
We usually meet in Prospect Park on Thursday afternoons, and in the winter, we meet at the Brooklyn Society for Ethical Culture and at other local indoor locations. We sometimes organize outings to shows, classes, the beach, museums, events, etc.
The group was started September of 2014 and is pretty large ( about 150  parents), but usually we only get 15-20 people at a time, which is great because kids really get to know each other after a few times and parents have a chance to become friends as well.
The playgroup is deliciously diverse in nationalities (about 32), ideas, occupations, schooling ideas ( homeschoolers, private, public, coop) and backgrounds. We love welcoming people new to Park Slope or to the country and sharing ideas about what to do with the kids and all that is available in this amazing city called NYC.
There is no set structure. We often have a theme for the day and an activity planned, but mostly, when the weather is good we just bring balls, tunnels, bubbles, spray bottles, arts supplies and whatever else we feel like and let the kids explore and run around, but any activities are always very welcome. Once the weather gets colder we move to an indoor space and tend to focus more on planned activities.
If you would like to join us, please fill the form HERE, and I will add you to our list. There are no fees of any kind.