I wrote yesterday about IDNYC because I think it is one of the best ideas any mayor could have come up with. It's a great way to give those without much documentation ( homeless people, undocumented immigrants, teenagers), a legal id that would allow them to open bank accounts, use city services, file reports with the police and enter certain buildings requiring id.
As a perk, so the id won't be stigmatized, the city is giving everyone else, FREE membership to 33 of the greatest cultural institutions in the city ( museums, zoos, gardens, Lincoln Center, etc). A complete list of the benefits can be found here: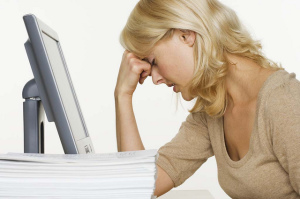 Unfortunately, the first few days have not started without some major issues, most caused by a general inability of the sign up locations to handle the large numbers of people who showed up for the ids.  At the Central Library, at Grand Army Plaza in Brooklyn, where we tried to sign up, the lines had started around the block at 3am, and when we got there we were told that we could not be seen without an online appointment.
An online appointment??? Nowhere on any of the information was that stated, and that would also put a very vulnerable part of population who needs the ids the most at a significant disadvantage, the homeless people who don't have easy access to computers and smartphones, particularly if the system is not immediately responsive.
We were initially told to call 311 to make an appointment, just to be told minutes later that they were unable to handle the requests. Then, we were told to go online and sign up, and after some searching we have found the IDNYC official appointment sign up page:
http://www1.nyc.gov/site/idnyc/card/make-an-appointment.page
The issue didn't end there. Because of the volume, that link doesn't work either, so when attempting to schedule an appointment, you will eventually get an "internal server error". After hundreds of attempts, the best I could get, a month from now was a message saying that no appointments matched my selection.
According the the NYC.gov website, 1000 applications were received today. They say that as if that were a great accomplishment. There are 8.4 million people living in NYC. At this rate, if half of the population decides to apply for the membership, it would take 11 years for them to receive all the applications. Mayor Bill De Blasio has to realize that much, much more resources have to be made available, and that 12 locations are nowhere near the number of locations needed to accommodate the demand.
We will keep trying, and hoping that changes will occur soon. so we can benefit from this promising project.
UPDATE: After hundreds of attempts, I managed to get through to the 311 service at 2am. They have scheduled us for an appointment 2 weeks from now.