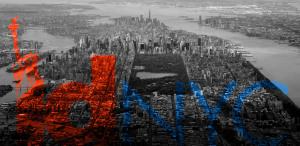 One of the greatest projects of the city of New York was just launched this month and it is an incredible opportunity for any parent to explore the city's museums, zoos and arts centers for free with their kids. It is called IDNYC.
Why is it so great?
For a large segment of the population, IDNYC is an opportunity to get a legal identification document that can be used to open bank accounts, access city services, receive prescription and membership discounts to health centers, etc. The id can be obtained by anyone, 14 or older, residing in NYC, be it a Wall street executive,  homeless person, an undocumented immigrant or your teenage son.
But how does it benefit those who already have some form of id?
One of the greatest incentives to getting the id is that by applying for the FREE id, you will also receive membership to 33 cultural institutions in the city for a whole year ABSOLUTELY FREE! It is an amazing gift to residents, especially those with children who will be able to take advantage of museums, zoos, even get discounted tickets for Lincoln Center and Brooklyn Academy of Music, absolutely free. The participating institutions are:
Bronx
Bronx County Historical Society
www.bronxhistoricalsociety.org
Bronx Museum of the Arts
www.bronxmuseum.org
New York Botanical Garden
www.nybg.org
Wave Hill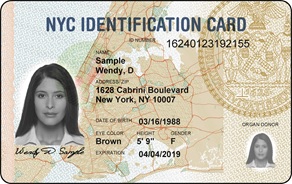 https://www.wavehill.org/membership/idnyc/
Wildlife Conservation Society / Bronx Zoo
www.bronxzoo.org
Brooklyn
Brooklyn Academy of Music
www.bam.org
Brooklyn Botanic Garden
www.bbg.org
Brooklyn Children's Museum
www.brooklynkids.org
Brooklyn Museum
www.brooklynmuseum.org
Manhattan
American Museum of Natural History
www.amnh.org
Carnegie Hall
www.carnegiehall.org
El Museo del Barrio
www.elmuseo.org
Lincoln Center for the Performing Arts, Inc.
www.lincolncenter.org
Metropolitan Museum of Art
www.metmuseum.org
Museum of Jewish Heritage
www.mjhnyc.org
Museum of the City of New York
www.mcny.org
New York City Ballet
www.nycballet.org
New York City Center
www.nycitycenter.org
Studio Museum of Harlem
www.studiomuseum.org
The Public Theater
www.publictheater.org
Queens

Flushing Town Hall
www.flushingtownhall.org
Jamaica Center for Arts & Learning
www.jcal.org
MoMA PS1
www.momaps1.org
Museum of the Moving Image
www.movingimage.us
New York Hall of Science
www.nysci.org
Queens Botanical Garden
www.queensbotanical.org
Queens Museum
www.queensmuseum.org
Queens Theatre in the Park
www.queenstheatre.org
Staten Island

Snug Harbor Cultural Center & Botanical Garden
www.snug-harbor.org
Staten Island Children's Museum
www.sichildrensmuseum.org
Staten Island Historical Society and Historic Richmond Town
www.historicrichmondtown.org
Staten Island Museum
www.statenislandmuseum.org
Staten Island Zoo
www.statenislandzoo.org
If you reside in NYC, you can apply for IDNYC, starting now at any of the locations found at:
http://www1.nyc.gov/site/idnyc/card/locations.page
Take advantage of it now, and explore the city this year like you've never done before, absolutely free!