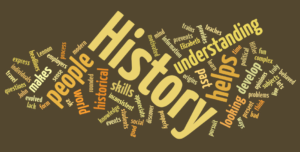 There are endless resources online for almost any topic, which is exciting and overwhelming at the same time. Whether you are a homeschooler, looking for comprehensive resources at no cost or parents trying to introduce your kids to more than they have access to at school, sorting through all the options can take days. We have done some of that work, asked for recommendations and are happy to share some of the best ones we have found below.
TeachRock
TeachRock is a rare curriculum that uses music to teach about relevant social and culturally diverse moments in our history. The lessons are well developed, some include dance and rhythmic exercises, and the include a rich variety of topics and art styles. TeachRock is a project created by Launched by Little Steven Van Zandt and the Founders Board of Bono, Jackson Browne, Martin Scorsese, and Bruce Springsteen for the Rock and Roll Forever Foundation.
iCivics
Game driven curriculum, that teaches civics in a fun and interactive way. Kids get to try to pass legislation, run for office, and learn about laws. This project was founded by Justice Sandra Day O'Connor and has a lot of well developed supporting materials for parents and educators.
Big History Project
The Big History Project offers a few different variations of its content, though they are all free, one for teachers ( or homeschoolers) and one for the public. It proposes itself to introduce students to 13.8 billion years of history in an interconnected timeline that allows them to understand how events relate throughout eras and how interdisciplinary topics can help them understand the large picture. It is by far the most well-designed curriculum we have come across. It offers videos, written materials, support forums and even free essay scoring. Big History Project was inspired by the work of David Christian and is supported by Bill Gates.
The Crash Course
Using comedy, speedy monologues and well-designed graphics, this video series is surprisingly rich in information and covers a large variety of topics in American History, World History, and Government among others. Their main flaw is the lack of printable materials and teacher resources, but they seem to have started tackling that with a downloads section that includes several history topics. Particularly good for older kids and adults who will best understand the jokes.
Zinn Education Project
Based on Howard Zinn's best-selling book A People's History of the United States, the website offers a less biased view of history than can be found in standard history school books.  Though the materials lack in multimedia and eye candy, the topics are deeply explored and an important addition to the sterilized version in history usually studied in most western countries.
Mission USA
A fun interactive way to learn about different parts of American history, where kids get to chose ways to interact with their environment and situations such as World War II and Japanese encampments and the great depression. They appear in the game as characters and get to drive their own stories according to their choices.
Bedtime History Podcast
Short little historic pieces of history to inspire young minds to explore more.  The podcasts are well written, include a very diverse line up of historic figures ( from Nellie Bly to Michael Jordan, and from Gandhi to Joan of Arc), in short biographies that are around 5 to 6 minutes long. We usually listen to one then research the topic further the following day.
PBS Learning History
Kid friendly site for all age groups, divided by age groups and topics, with content aligned with school standards and well-documented resources.
History.com
History.com is an incredible collection of videos from the history channel. The topics section of the site allows you to easily sort through the material you would like to view hundreds of high-quality videos and resources
Special mentions of websites that offer large amounts of quality resources:
PBS's Freedom – A History of Us
PBS's Africa's Great Civilizations 
Have Fun with History
Digital History
Smithsonian's History Explorer
Some suggested resources: