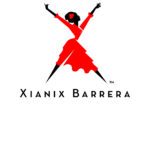 Hello all
Below you will find the sign up form for the Homeschoolers (but open to all) Children's Flamenco class with Xianix.
The details of the class:
Ages: Boys and girls ages 4 to 8 years old
When: Tuesdays at 11:30 am from September 12th to the week of December 18th (12 weeks)
( class will end with a recital in December)
Where: Center for Flamenco Arts 4 W 43rd Street, 8th floor, Manhattan, NYC
(ALL trains stop here including from Penn Station and Grand Central)
DESCRIPTION: The Kids Flamenco class are for girls and boys between the ages of 4-8 years old with little to no experience with flamenco dance. Experienced dancers in other genres are welcome to join. Children will obtain an in-depth experience of the Spanish art form while learning its history, culture, geography and relevant vocabulary words. Students will be exposed to flamenco's basic dance concepts, learn a short choreography and be involved in the creative process.
Attire:  Children are required to be groomed and have proper dance attire and shoes for the class. Comfortable tight fitting clothes, such as leotards would be ideal. Hard soled shoes. We will send links shortly of where Flamenco shoes could be bought as well.
Price: $295 per child
About Xianix: Xianix Barrera had her first exposure to music and dance at an early age with studies in ballet, modern, jazz and percussion. Xianix began her formal studies in flamenco in New York City with Jorge Navarro, Nélida Tirado and Soledad Barrio. In Sevilla, she deepened her training with distinguished masters including Andres Peña, Concha Vargas, Patricia Guerrero and Carmen Ledesma among others. She has worked and performed with such prominent artists as Isabel Bayon, Ángel Muñoz, Soledad Barrio and Juan Ogalla and has taught master flamenco workshops for the Joyce Theater and New York City Center, respectively.  She is a recipient of a coveted scholarship to attend Jacob Pillow's Cultural Traditions program led by Noche Flamenca. In 2011, she founded her own dance company, Sabor Flamenco, which premiered to a sold out audience at the Poet's Den Theater in Spanish Harlem. Xianix has been touring with Soledad Barrio and Noche Flamenca since 2013 with their wildly successful production of Antigona, a flamenco adaptation of the Sophoclean tragedy. Most recently she performed in Sevilla, Abu Dhabi and Copenhagen alongside flamenco legend Jose Suarez "El Torombo". She currently teaches flamenco dance to adults and children as a teaching artist for New York City Center, Ballet Hispanico and Flamenco Vivo Carlota Santana in New York.
If you would like to learn more about Xianix, visit her website at http://www.xianix.com/
Sign up below. Spaces are limited. You will receive a reminder email one week before the class. See you there!